Random banter
This thing we are going through. I see myself and those around me facing different realities and truths. We are all unique , we all have our own story to tell. Im coming to realize that to be a better person you have to stop trying so hard. Connections and understanding are key to relationships of any kind. the ego or the self is something we need to reconcile with but in the right way to better...
http://photos-d.ak.fbcdn.net/hphotos-ak-snc7/302174... →
Succeeding at life
So my 6 year old nephew walks in all happy and junk and gives me a big ole hug, looks at me with those huge adorable eyes and asks where (insert ex-girlfriends name here) is. Soo many thoughts and ill formed excuses rush through my mind as I try to figuer out the best and easiest way to explain her absence, the silence of my thoughts are awoken when he says he misses her. Right there at that...
Blehhhhh
I'd be floating and all my cares disappeared. All it takes is a smile or a flick of your hair to be mesmerized. A walk to a park or even just the corner store. It didn't matter cause when I feel this way everywhere is an adventure. Its scary not knowing if you'll ever get that feeling back again. Its been a while so far and I guess over that time I've gotten use to not...
I love this way cause I got it as a kid
we do what we do and we do what we live i love this way cause i got it as a kid with so much to give from it i never hid the love that i wrote on the mirror it got smeared my friends say it was a change for the better but i say girl you changed my forever relationships they can be as strange as the weather…
"True love always makes a man better, no matter what woman inspires it."
– Alexander Dumas
"Always wanted to make you mine Ever since the first night that we met But I..."
– Tortured Soul
"We've gotta get out of this, all I really wanted was us to be together..."
– Solu Music - It ain't love ( Quentin Harris mix)
"I am one of the last of my kind, those who came before me ruled the world...."
"Love is passion, obsession, someone you can't live without. I say, fall..."
– William Parish (Anthony Hopkins)- Meet Joe Black
"Baby love don't be afraid All my heart is yours to take Baby love..."
– A person who is utterly happy =)
"The important thing is not to be cured … but to live with one's..."
– Albert Camus, "The Myth of Sisyphus"
"seconds before everything went wrong, everything was all right"
"As soon as forever is through, I'll be over you…"
The two biggest lies
1. On 9/11 acts of terrorism were lead by Osama Bin Laden and Al Qaeda 2. Your mother telling you you're are special that is all
This is a poem I wrote about a year ago at work...
It's called Hello Emptiness - John Paul Gomez Hello emptiness its been a while since we last met I was gone for a while, you were always there Nights I spent with that special one while you were all alone and in the dark Now times have changed to show again that you and I are once more friends its not really fancy or anything but the reason this is significant to me is because me...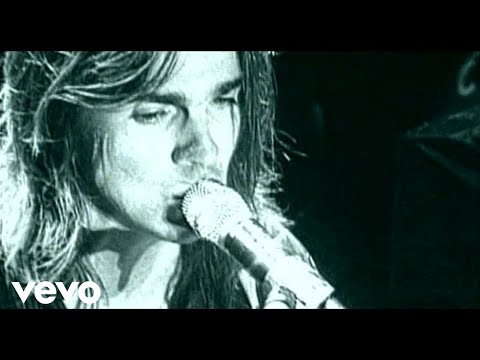 A reminder
To my male friends out there in the world this is a reminder. You may be going through a ruff patch in your life, sour relationship or living the lonely single life. Don't sweat it. Seriously, just dedicate more time to finding out more about yourself bro. Stop being lazy, stop settling for less. Trust me there are more than plenty of smart intellectual young ladies that wanna meet you,...
Arsenio Hall Said - "that my friend is the realist...
we should be home fone sales representativesyou know like those annoying people that we always hang up on cause we are too bust jerking off to internet pornat 1 o clock in the afternoonthis is the part we I like to Laugh out loudthis is going on my Tumblr =D
Faded picture in a frame and the whisper of your name so silently The velvet of your skin the air I'm breathing in sweet suffering…
1 tag
I cried watching Leaving Las Vegas. It was an emotional experience I'll never forget
Rainy evening part one
So I just found out this song called Tallulah by Jamiroquai. Its been on repeat on my mp3 player for the past 2 days now. From what I can interpret it talks about a girl who is leaving a guy(the singer). The girls name is Tallulah and she's leaving on a plane. The guy singing is trying to get to her before she leaves, how he's still missing her , and that he's to blame for w.e...
4 tags
Dance of words with heartfelt nonsense
A WARNING. I just finished the last sentence to this entry. Its just random bull spit, It may have meaning but in the end I would like to press to myself and you that these words are unrevised(except for grammar error) and are thus purely rambles of what is going through my mind. It has been one month in this new year we as people find ourselves in. Time has become something of haste with its...
4 tags
I feel I'm becoming more senile as these new...
 Walking back from my sisters home earlier today I was thinking about religion, good and evil. I thought to myself about how God condemns people who sin, who hurt others and who only live on selfish motive. (I guess its because of a conversation I had with my father the previous day. We were talking about the same subject, about finding the self and such) With these thoughts in my head I also...
Amature Journalism mixed with incoherent thoughts
First post and I believe it is only doing justice to myself and those whose eyes have caught the flicker of interest this page may offer that I introduce myself. To the objective truths my name is (but not limited to) : Juanpaulo Emiro Gomez I'm currently 21 earth years of age. The location of my birth is Colombia. 6 feet of stature. Right handed. I wear glasses.  Basics for now. ...